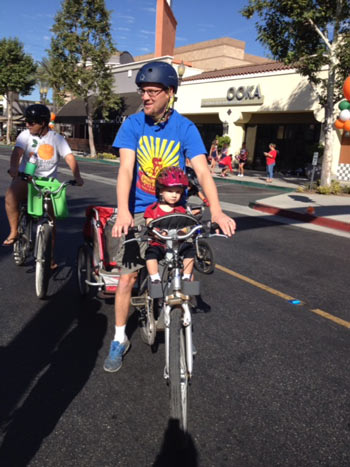 Start time is 9:30 am! This ride is perfect for families, beginners, or anyone wanting a relaxing outing to support students and the Riverside Unified School District.
What you get with your ride:
Pro-Style Mass Start for All Distances
Fully Stocked Rest Stop
Clothing Drops @ Rest Stop
Event T-Shirt with pre-registration (before 9/23/2023)
Post Event:  Vendors Expo and Entertainment
The family fun ride starts at 9:30am under the Riverside Plaza arch that faces Riverside Avenue. Riders roll out in a mass start accompanied by the Riverside Police Department. Riders travel along historic Victoria Ave and scenic orange groves. Make sure you hydrate and grab a treat at the rest stop.
Registration Form (on-site registration)